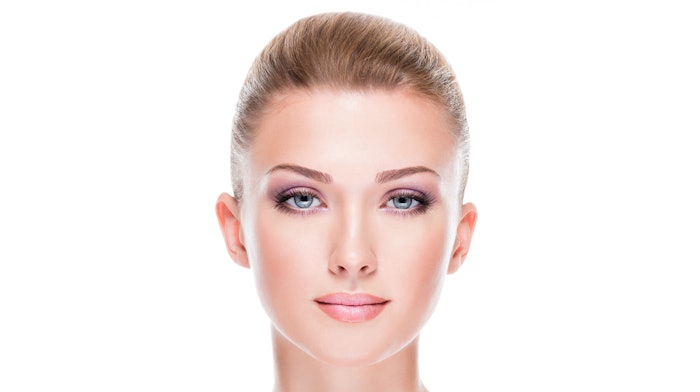 Patients with brow ptosis who do not want to undergo surgery may benefit from a thread lifting technique shared by Adriano Santorelli, MD, et al, in the Journal of Cosmetic Dermatology (April 20, 2022).
Related: PCL vs. PDO Threads for Thread Lifts
The authors treated 38 patients with mild-to-moderate brow ptosis or without ptosis (mean age 35.5, all female) using a barbed threading technique in their clinic. They assessed treatment outcomes at six and 12 months using FACE-Q upperlid and eyebrow/forehead scales.
The procedure, which takes 20–30 minutes, was performed under local anesthesia and included one thread per eyebrow as well as pre-treatment with botulinum toxin two weeks prior to the thread lift.
Related: How To Treat Thread-Lifting Complications
The technique involves drawing two lines in an inverted V from the hairline attachment: one line to the brow tail and another to the arch. The authors used barbed bidirectional, convergent 12-cm threads composed of poly (L-lactide-co-ε-caprolactone).
All patients were satisfied with the outcome of the procedure. Mean FACE-Q scores improved at six months compared with baseline. A statistically significant increase in mean FACE-Q scores was still seen at 12 months and was more evident in younger women. The patients were able to go back to their daily lives the day after the procedure. No serious complications were observed during or after treatment.