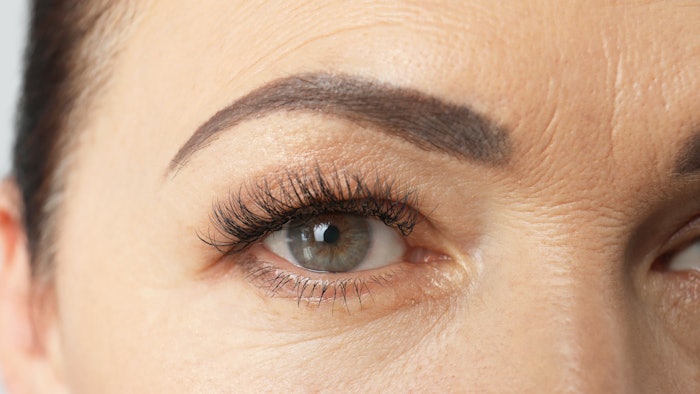 Study Examines Visual Perception After Periorbital Rejuvenation
A study published in Plastic and Reconstructive Surgery (September 2022) by Thanapoom Boonipat, M.D., et. al., explored the affect surgical rejuvenation in the periorbital region has on the visual response and perception of these aging changes in outside observers. The reflexive visual response to aging in the periorbital region was analyzed both before and after a brow lift and upper blepharoplasty surgery to see how observers' perception of the character attributes of the images changed after the rejuvenation procedure was performed.
Related: Thermo-Mechanical vs. Nonablative Fractional Laser for Periorbital Wrinkling

The study included 40 participants, who were asked to examine preoperative and postoperative images of 14 patients with brow ptosis and dermatochalasis who had brow lift and blepharoplasty procedures performed. While the participants examined the photos, an infrared eye-tracking camera recorded their eye movements, after which they were asked to rate the character attributes of each image on a scale of one to seven. These attributes included attractiveness, trustworthiness, sociability, healthiness and capability.
The Results
The results of the study found that the images taken after surgical intervention incited increased attention from the observers to the eye and brow area and decreased attention to the areas of the forehead and lower eyelid. This demonstrated an increase in the two-dimensional surface area of the forehead, eye and brow regions that corresponded to the changes in the visual attention of the observers. A significant increase in the ratings given by the observers for all five of the character attributes compared to the ratings of the preoperative photos.
The authors concluded that the study's results demonstrate how surgical rejuvenation of these areas reveals the periorbital region to the eyes of the observer, improving their perception of character.