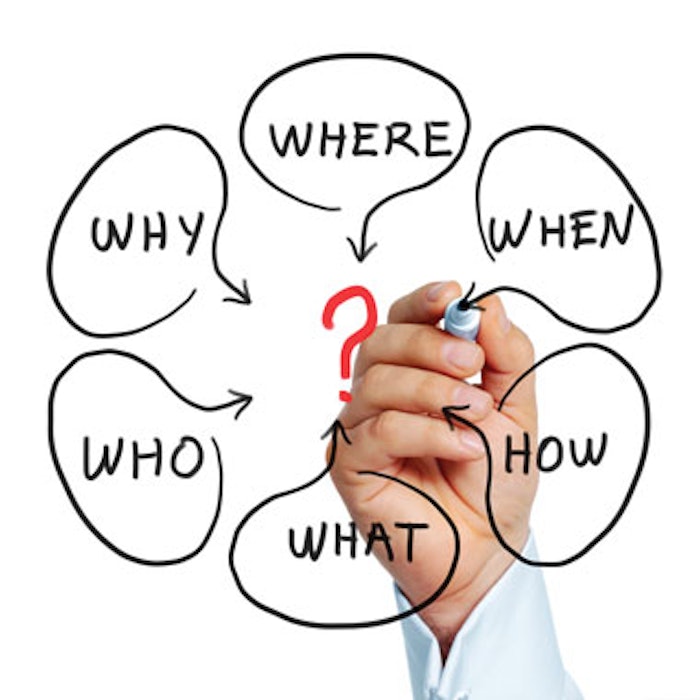 During consultations, one of a physician's core obligations is to assess the health of their patients. Pre-existing conditions, age, skin type and skin health are all factors that must be considered in order to determine the safest and most ef­fective treatment protocols for each individual patient. It is equally important for practice owners and managers to take some time to assess their business' organizational health.
A healthy practice has a clear vision, provides excellent care, and is able to grow and change as needed to compete in the current marketplace, whereas an unhealthy practice struggles to communicate, has difficulty remaining profitable and, in some cases, is unable to provide positive outcomes and patient satisfaction.
So what drives organizational health? The two most cri-tical ingredients are powerful leadership and motivational management, but they are not the only factors. Following are several strategies and best practices that facilitate organizational health.
Vision and Mission. Every business needs a vision and mission statement for their team to review: The vision is why you're in business and the mission is what you do. These one-to-two sentence statements should be reviewed on an annual basis with your team and used to guide practice decisions.
Visible Leadership. The physician owner(s) and managers must be visible and accessible to employees at all levels, both informally and through formal events, such as regular staff meetings. It is important to over-communicate with your team. Everyone should feel well informed at all times in order to successfully execute the practice's mission.
Job Descriptions. Each employee should receive a written job description outlining the position's individual duties as well as management's expectations for the employee.
Employee Recognition. Staff members work harder when they know their efforts are recognized and appreciated. Develop a system for employee recognition—both formal and informal—to acknowledge their con­tributions and achievements. This helps create a more positive work environment and lets your staff members know that they are valued.
Staff Training and Development. Encourage and develop employee leadership through ongoing training. This may include both individual training opportunities as well as monthly staff training meetings.
It is also important to support staff members seeking to develop their careers. Offer continuing education op­portunities and encourage existing employees to seek higher-level positions within the practice. Some of the best practice managers and medspa directors started off as medical assistants or receptionists.
Performance Reviews. Schedule regular performance reviews for all employees and provide appropriate feed­back. This is an area that almost all practices and medspas need to improve. Annual or biannual reviews are an im­portant factor in encouraging employee success and growth.
Written Protocols and Procedures. Create written procedures and protocols for each department and treatment offered. This will foster consistency and help staff members maintain a sense of control over their work environment. It also helps ensure strong accountability and fairness among employees.
Provide and post safety protocols as well; identify which employee is accountable for OSHA procedures and report­ing, and review OSHA regulations with them annually.
Photo copyright Getty Images.
[pagebreak]
Solicit Feedback. Develop a process that enables employees to provide input and ideas on how to improve their work environment (i.e., an employee feedback system or suggestion box). Annually conduct an employee satisfaction survey to objectively and confidentially identify any concerns or issues among the team. In addition to formal systems, staff members should always feel comfortable sitting down with the practice owner and/or manager to discuss concerns and recommendations that will improve the office.
Work-Life Balance. Encourage employees to have a healthy work-life balance by creating set hours. Physician-leaders often work long hours and expect their team to work alongside them. This can cause burnout and reduce staff morale.
Provide the Proper Tools. Make sure your team has the means—and the time—to do its job well.
Encourage Teamwork. It is critical that owners and managers support and foster team cooperation. Always keep an eye on the employees' interactions and encourage them to work together in a positive manner.
You can use the above list as a guide to help you identify areas of weak­ness that can undermine the health of your practice. By taking the time to review your practice's organizational health, you can increase productivity, improve patient care and create a positive work environment with enthusiastic employees who are devoted to their jobs and their patients.
Francis Acunzo is the president of Acara Partners, a business and marketing consultancy for medical cosmetic practices, and Reach Beyond Marketing. Contact him at 203.488.0028, www.reachbeyondmarketing.com.
Photo copyright Getty Images.