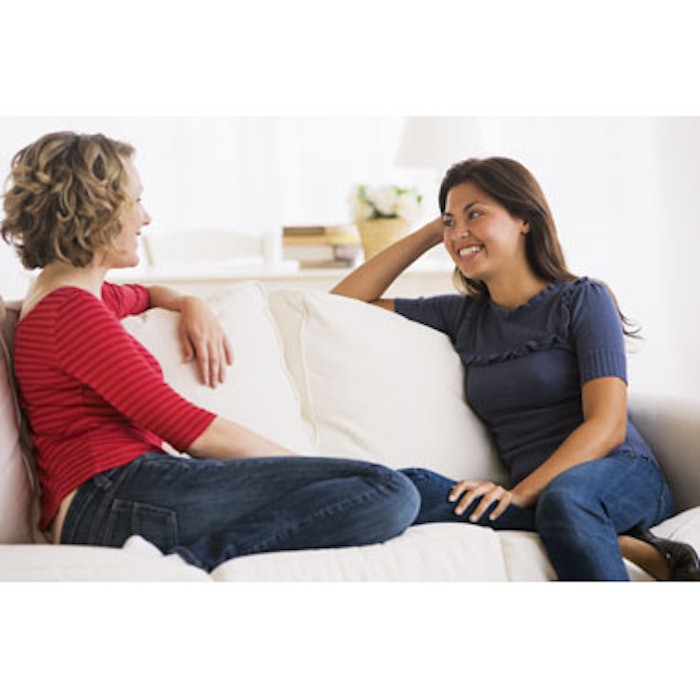 By Cheryl Whitman Beautiful Forever Consulting


If you ask a successful cosmetic physician to share his or her top marketing avenue, the answer more often than not will be "Word of mouth." Referrals from satisfied patients are one of the most powerful engines that drive practice growth. Every time you provide a patient with a positive experience and beautiful results, you increase the opportunity for new patient referrals. But are you seizing that opportunity and turning it into multiple new bookings? Following are several strategies practices and medspas can utilize to encourage satisfied patients to spread the word about their services.
Encourage Patients To Share
If you currently host open house events and provide marketing materials to promote your treatment offerings, you already have two powerful tools at your disposal to help drive patient referrals. Next time you organize an event, whether it's an open house or educational seminar, make sure your patients know that they are welcome—and encouraged—to invite friends and family members as well. Better yet, offer an incentive, such as a procedure discount or free product sample, to attendees who bring guests.
Distributing your menu to satisfied patients at the end of a service may also motivate referrals. Encourage staff members to place a newsletter and/or practice brochure in retail bags. If the patient is not purchasing product, simply hand these materials to them and say, "If you are interested in learning more about other procedures or sharing this information with friends, please take our practice newsletter and practice brochure."
If you send out an e-newsletter, be sure to include a "Forward to a Friend" option to encourage patients to share new offerings and special promotions. Even printed mailings can include a call to action that asks recipients to share their positive experiences with friends.
Social media and blogging allow you to create content that can be viewed—and shared—24/7. Educational and promotional content both work well for stimulating referrals through social media. In addition to posting specials on all of your social media pages—where they can be easily shared with your followers and their friends—include a link back to your website where followers can learn more about the procedure.
Promotional content works well when accompanied by a pleasing image or video. For Facebook, consider posting testimonials and an inspirational quote each week to prompt liking, sharing and loyalty.
Ask for Referrals
Though the idea of asking outright for a referral can be uncomfortable; there are several ways to do this in an unobtrusive manner. Consider posting a sign in your reception area that reads: "The highest compliment we can receive from our patients is the referral of their friends and family to our practice."
Your reception area or front desk is also the ideal place to ask for online reviews. You can either post signage asking patients to share their experiences on sites, such as Yelp, or create cards that can be given to satisfied patients directing them to online review sites and asking them to share their experiences.
Photo copyright Getty Images.
[pagebreak]
Asking patients if they are happy with their results is not only good business practice, it's an opening to ask for referrals. After the procedure—or during the follow-up appointment—ask, "Are you happy with your results?" or "Did we do a good job?" If the answer is yes, follow up by saying, "We've loved having you as a patient and would like to have more patients like you. We hope you'll consider telling your friends about us."
Address All Complaints
Satisfied patients are key to building strong word of mouth, but it's equally important to address the concerns of dissatisfied patients. In most cases, unhappy patients don't complain to you; instead they share their negative experience with friends, family members and acquain­tances.
A patient who takes the time to share her dis­satisfaction provides a valuable opportunity to turn the situation around. Make sure that you and your staff are prepared to seriously and compassionately listen to complaints, whether in office or through a follow-up phone call. Listen carefully to what the patient has to say and seek a solution to the problem that is acceptable to both of you. Oftentimes, these patients become your biggest fans and will share the experience with their friends and loved ones.
In order to keep the good karma of a referral going, it's important to thank patients who recommend your services. Ask new patients how they heard about your practice. If it is through a friend or family member, send the patient who referred them a hand-written thank you note, letting them know how much you appreciate their trust and support of your practice.
Positive word of mouth is integral to the growth of a cosmetic practice. By combining excellent patient care with some subtle encouragement, your patients will be­come your most valuable marketing asset.
Cheryl Whitman is the CEO of aesthetic business consulting firm Beautiful Forever and author of Beautifully Profitable/Forever Profitable. Contact her at cheryl@beautifulforever.com.
Photo copyright Getty Images.