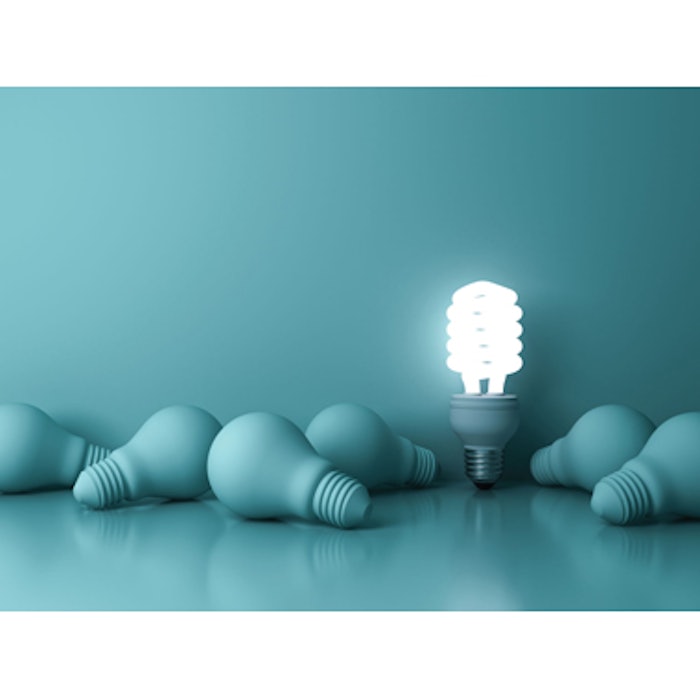 "The doctor is board certified." This is the answer I hear most often when I ask a new practice manager what makes her practice unique or special. While being board certified is an important credential that potential patients are wise to verify and value, there are thousands of board certified plastic surgeons and dermatologists nationwide, so it's not that "unique." In fact, in some urban areas it's common to have 12 or more board certified aesthetic specialists in a three-block radius—and five or more in the same high-rise building. So, let's back up a minute and take a look at the meaning of the word unique. Merriam-Webster's Dictionary defines it as "being the only one" and "being without a like or equal."
Why is being unique so important to potential patients? Because medical aesthetic treatments are still luxury purchases. In addition to selecting the best doctor, prospective patients want to know that they will be safe, pampered and valued. Therefore, choosing the one "without a like or equal" is preferable to finding the one who is average.
So what qualities strike a potential patient as unique and valuable? Following are several attributes or offerings that—if they describe your practice—can help you stand out from the competition. If these offerings do not currently describe your practice, incorporating one or more may help you carve out a unique niche in your community.
We Offer Extended Hours
Professional women who earn a good salary and for whom appearance is important often find it difficult to come in for aesthetic treatments during typical weekday work hours. Offering appointment slots outside of the traditional Monday through Friday 9am to 5pm hours to accommodate employed women is a definite advantage. So if you offer early morning, evening or Saturday appointments, make sure your prospective and existing patients know this. Tip: Suburban locations typically benefit from offering weekend hours, while urban locations do well offering early morning and evening options.
Men Are Welcome Here
Males still make up a small portion of cosmetic patients—roughly 10%—but their numbers are growing. If you offer non-surgical fat reduction, hair restoration and/or have a loyal male aesthetic patient base, make sure your community knows that you welcome male clients and have experience addressing their concerns. Practices that offer "Men's Nights" or separate waiting areas for male patients have a unique advantage in that most facilities focus all their energies on women. If you're not already courting this market, there is no time like the present.
Habla Espanol
Whether you are in Miami, Los Angeles or Houston, having staff members and providers who speak both English and Spanish is an advantage. Make sure you share this information on your website and in your marketing materials. The same holds true for practices in areas with large Brazilian, Korean or Russian populations, for example. If you have bilingual staff, let these prospective patients know that you are ready to serve them.
We Run On Time
Does your practice offer a guarantee of seeing patients within 10 or 15 minutes of their appointments? That is a big competitive advantage. Offices that offer to waive the consultation fee or reduce the treatment price if they run late are telling their patients, "Your time is as valuable as ours." This is a unique service proposition that can generate positive buzz.
We Won't Leave You Exposed
Patients get bruises following injectables—and they are not easy to cover with ordinary makeup. If you offer camouflage makeup following treatment, that is a big bonus for patients and a unique selling point. Ideally, practices should have a staff member show the patient how to apply the product and then send her home with her own tube of cover-up.
Comprehensive Care Offered Here
Does your aesthetic practice have multiple providers—doctors from multiple specialties, nurse practitioners, estheticians, etc.? If so, you have a unique selling point. Practices that can refer patients in-house and those that collectively gather their teams to review patient consultations and create comprehensive treatment plans offer a real benefit to patients. Make sure prospective patients know all that you and your team can provide under one roof.
We Know Your Profession
Happy patients refer their friends and acquaintances. And in some cases, this can lead to a trend. If you are in a military town, for example, you may start to notice that you are serving a large number of military wives. Or perhaps you have become the top doc for local flight attendants or television personalities. If you see a growing profession-based population among your patients, share that with prospects so they know that you understand their unique lifestyles, scheduling needs and downtime concerns.
It's All Personal
While telling patients that you offer "personalized care" is not particularly unique, practices that go the extra mile to tailor treatments—as well as the treatment experience—to the individual can give themselves an edge. One physician I worked with asks his patients to bring in a picture of themselves from 20, 30 or 40 years ago so he can better assess their individual anatomies and how their faces are aging. Another asks his surgical patients who their favorite band or musician is. While being prepared for surgery and waiting for anesthesia, the patient's—not the surgeon's—favorite music plays in the background. These small details create a memorable experience and are a noteworthy selling point.
Concierge Services Available
Many practices offer concierge services, such as booking hotels and flights for patients who live out of town or a visiting nurse for a recovering patient who lives alone. But they don't always share this information unless a prospective patient asks. If your staff is trained to arrange these services, make sure your existing and future patients are aware of this.
The goal of every aesthetic provider is to make patients feel special. By stepping back and looking at all the things you and your staff do each day to create a positive and memorable patient experience, you can identify the many unique selling points that will help you differentiate your practice from the competition.
Karen Zupko is the president of practice management consultancy Karen Zupko and Associates. Contact her at 312.642.5616, www.karenzupko.com.
Image copyright Getty Images