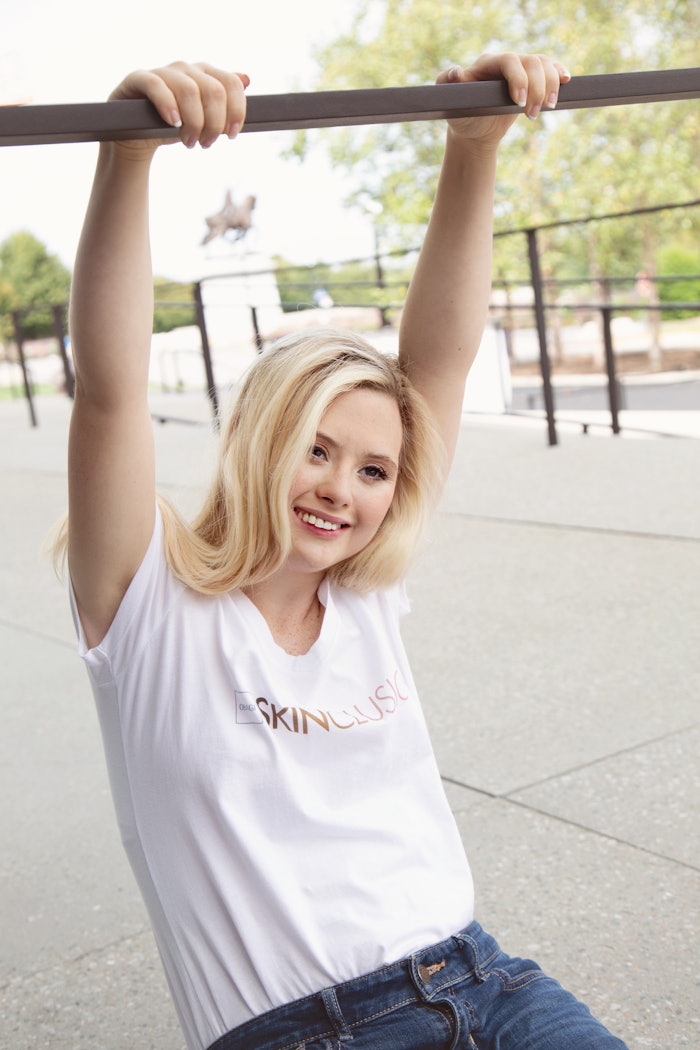 Grace Strobel, Down Syndrome advocate, role model, model and speaker, is Obagi's newest SKINclusion Ambassador and the face of the new Obagi Clinical Kinetin+ Exfoliating Cleansing Gel.
Grace has been featured in Forbes, on The Today Show and in 15 different magazine publications. In 2017, after a severe bullying attack, Grace turned pain into purpose and co-created #TheGraceEffect, a presentation she gives to schools about overcoming obstacles, treating people with kindness and respect and living with a disability. She has spoken to well over 3,000 students and is raising awareness and shifting attitudes and perceptions about what is possible for someone with a disability. 
Obagi's SKINclusion initiative represents everything Grace has been working on to help encourage inclusion, self-esteem and diversity.
October is Down Syndrome Awareness Month, and Grace will be the first model with Down Syndrome to represent a skincare brand in the U.S.
"This partnership means the world to me and I am so excited to be a SKINclusion Ambassador because I love what Obagi stands for. Diversity, Inclusion and Beauty. I think people with disabilities sometimes feel invisible. I became a model and speaker to help people see the value in others. And that is what Obagi does - looks into our faces and our hearts and sees the beauty in all of us. To be fearless. To be strong. To stand up for others. And to feel beautiful in our own skin," said Strobel.