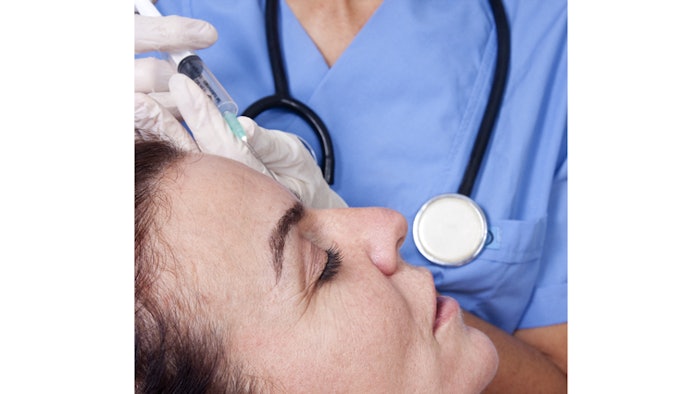 Galderma has announced that it is launching Dysport (abobotulinumtoxinA) in China at the end of year. Dysport has received approval from the National Medical Products Administration of China (NMPA), making it the first new muscle relaxant approved for treatment of glabellar lines in China for eight years.
"We are thrilled to now be able to bring Dysport to our Chinese customers and consumers thus underscoring our commitment to growing the aesthetic market and continuing to bring further innovation to this important market so that patients can embrace injections with confidence," said Alexandre Brennan, global business unit head, aesthetics, Galderma.
The approval from the NMPA was based on a phase 3, randomized double-blind, open-label, multicenter, active and placebo-controlled study. The study consisted of 520 Chinese subjects who were between 18 to 65 years of age.
The objective of the study was to investigate the efficacy and safety of abobotulinumtoxinA, including a non-inferiority comparison to onabotulinumtoxinA, as requested by the NMPA, in the treatment of glabellar lines, and to assess the long-term efficacy and safety of Dysport following repeated treatments.
"The aesthetics market in China is particularly dynamic and continues to enjoy significant growth," said Olivia Brown, general manager of the Greater China Region for Galderma. "Having only recently announced three new filler approvals for China, we're delighted to further strengthen our medical aesthetics portfolio with Dysport, which has gained the trust of customers and patients across the globe since its initial launch as a therapeutic option over three decades ago. We're especially excited about the even greater choice of treatment options we can now offer our customers in China by the end of the year".