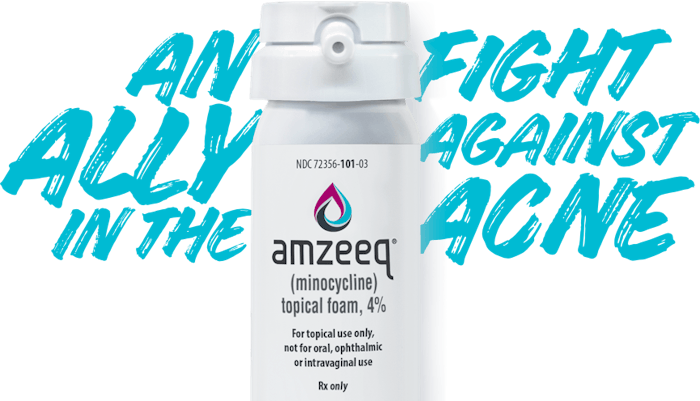 Courtesy of AMZEEQ
Journey Medical has announced a definitive agreement with VYNE Therapeutics, to acquire its Molecule Stabilizing Technology franchise.
Journey Medical is a commercial-stage pharmaceutical company that focuses on the development and commercialization of pharmaceutical products for the treatment of dermatological conditions.
The acquisition was valued at $20 million and an additional $5 million on the one-year anniversary of the closing.
The franchise includes two FDA-approved products: AMZEEQ and ZILXI, and a development-stage dermatology program FCD105. These products optimize the topical delivery of minocycline.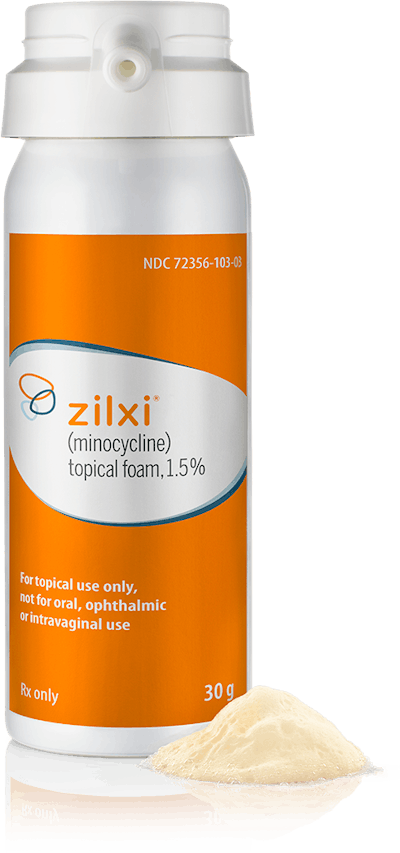 AMZEEQ (minocycline) topical foam, 4%, treats inflammatory lesions of non-nodular moderate to severe acne vulgaris in adults and children 9 years and older.
ZILXI (minocycline) topical foam, 1.5%, is a topical minocycline treatment for inflammatory lesions due to rosacea in adults. 
AMZEEQ and ZILXI generated approximately $4 million in net sales in the U.S. in the third quarter of 2021. 
"This accretive acquisition complements our existing dermatology portfolio, allowing us to leverage our existing infrastructure and seasoned dermatology sales force while continuing to drive our net sales growth. We are excited to expand our dermatologic footprint with AMZEEQ and ZILXI, two unique topical products that complement our seven currently marketed prescription-based products, including QBREXZA and three prescription acne products. Additionally, our development stage product candidate, DFD-29, is being evaluated in a Phase 3 clinical program for the treatment of inflammatory lesions of rosacea. We look forward to bringing AMZEEQ and ZILXI to patients in need, while further demonstrating our commitment to dermatology," said Claude Maraoui, Journey Medical's president and CEO.