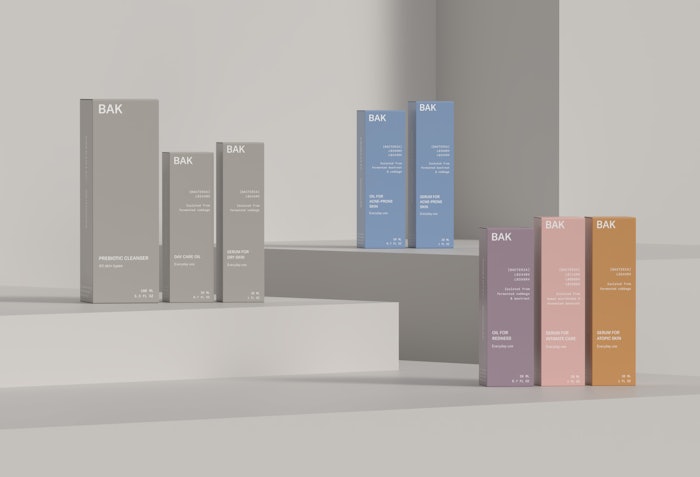 Courtesy of Young Pharmaceuticals
Young Pharmaceuticals has announced its exclusive distribution agreement with Copenhagen-based Lactobio, maker of BAK Probiotic Skincare.
Young Pharmaceuticals is a leading provider of physician-dispensed skincare products.
The BAK Skincare line was developed through years of research based on the latest science of the microbiome.
"Young is proud to offer BAK Probiotic Skincare to our market channel of elite plastic surgeons and dermatologists. The impressive technology is complementary to Young's line of products while the edgy, sustainable packaging is beautiful," said John Kulesza, Young Pharmaceuticals president and chief formulating chemist.
"We are very excited about entering the world's largest dermatology and plastic surgery market. We are looking forward to leveraging Young's many years of experience in skincare," added Søren Kjærulff, CEO of Lactobio. 
This distribution agreement includes North America and the products will only be available through dispensing medical offices and their on-line stores.
The official launch of BAK Skincare took place March 25-27, 2022 at the American Academy of Dermatology Annual Scientific meeting in Boston.