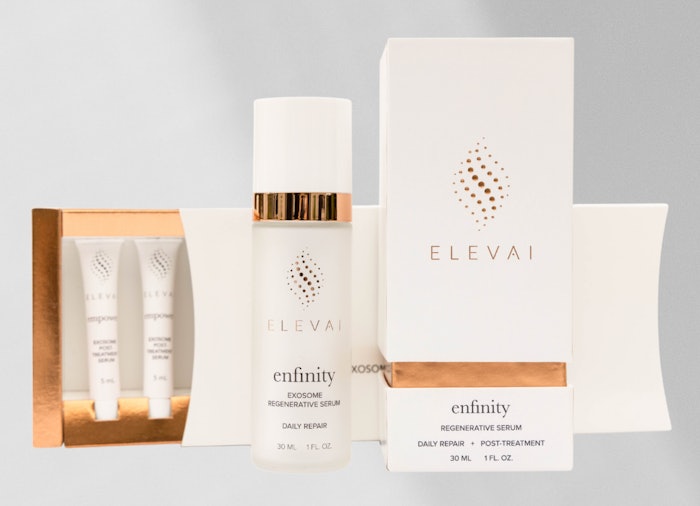 Photo courtesy of ELEVAI Labs
Paradigm Shift in Skin Care Technology
ELEVAI LABS announced its sponsorship and participation in the Global Aesthetics Conference on Nov. 3-5, 2022 in Miami, Florida. 
Co-founder and chief executive officer of ELEVAI Skincare, Jordan R. Plews, Ph.D., presented on the company's Exosome Technology. The presentation detailed why the exosome source is a key consideration.
Related: CollPlant to Present at the International Conference on Biofabrication 2022
ELEVAI's Exosome Technology
ELEVAI's targeted approach to stem cell exosome technology continues to advance the way we think about and use topical formulations both for post-procedure and daily skin care applications.
Along with the presentation, attendees also had the chance to view a microneedling demo to demonstrate the use of ELEVAI's award-winning E- Series post-procedure exosome products.