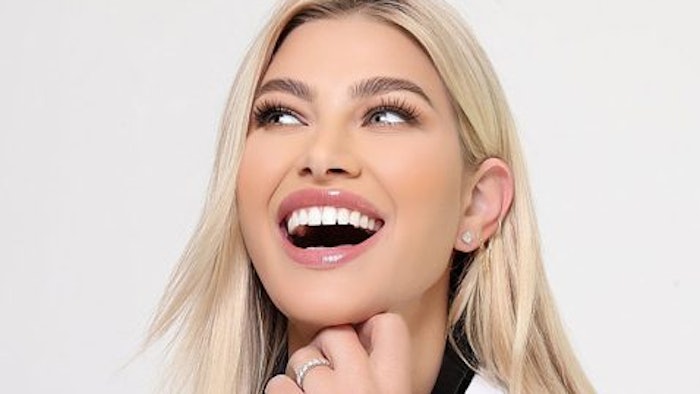 Photo courtesy of Marissa Abdo
Marissa Adbo, M.S., R.N., CANS, Opens Aesthetic IQ Clinic 
Marissa Adbo, M.S., R.N., CANS, a former team member of Beverly Hills' Dr. 90210, has opened her own clinic in Scottsdale, Arizona, Aesthetic IQ, to help patients interested in facial injectable treatments that include Botox, Dysport, Juvederm and Resylan dermal fillers and Sculptra Aesthetic. 
Abdo is a top national trainer for Allergan and Galderma with more than a decade of experience in the industry. She specializes in natural, safe and impactful injectable treatments, and focuses on the anatomy of her clients' facial structures. 
Related: Restore Hyper Wellness Opens First Location on Boston's North Shore
Combining the Art & Science of Injectables
"Your injectable procedures should not only enable you to present your finest face, but also give you the confidence and self-assurance to do so," said Abdo. "Our service is unique in that we concentrate on a person's anatomy when injecting in order to help clients attain the most beautiful results for their particular facial structure."
The goal of Aesthetic IQ is to provide patients with meaningful and impactful treatments, as well as an immersive experience that makes them feel informed, appreciated and confident that they are receiving safe and effective injectable care. 
At the clinic, patients will be able to receive chin filler, lip augmentation, tear trough filler, non-surgical brow lift, non-surgical neck lift, cheek and jaw augmentation and other injectable treatments.