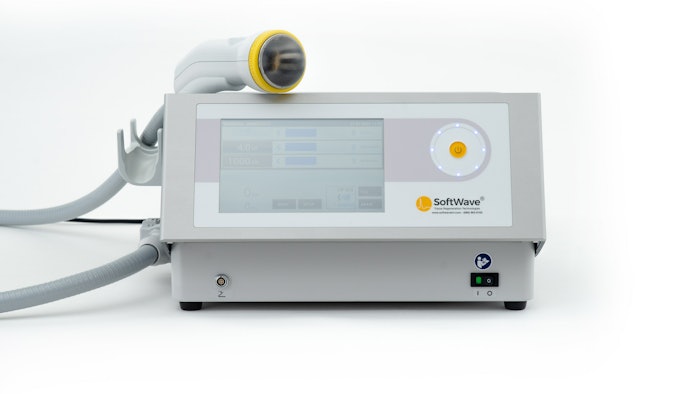 Photo Courtesy of Softwave TRT
SoftWave Tissue Regeneration Technologies (TRT) has announced that the Current Procedural Terminology (CPT) Editorial Panel devised and maintained by the American Medical Association approved the reimbursement code X170T that was developed and submitted by SoftWave for Low-Intensity Extracorporeal Shock Wave Therapy (Li-ESWT). Beginning January 1, 2024, medical professionals will be able to use code X170T to report cases of Li-ESWT involving the corpus cavernosum.
Related: 7 Crash Courses on the Latest Sexual Wellness Treatments [Survey Results]
This non-invasive treatment represents a substantial step forward for patients suffering from erectile dysfunction, providing an evidence-based, low-risk alternative to traditional treatments such as PDE5s medications, injections and implants. The new CPT code is expected to increase accessibility and ease of billing for the treatment. SoftWave has multiple FDA clearances including activation of connective tissue, increased blood flow and a patented treatment protocol that was developed and utilized by Irwin Goldstein, M.D., of San Diego Sexual Medicine. 
John Warlick, CSO and founder of SoftWave TRT, said, "The recognition of Li-ESWT by the CPT Editorial Panel with a dedicated code is the completion of SoftWave's long journey in helping millions of patients and their physicians seeking innovative, safe and effective treatments for men's sexual health. This code will allow urologists to offer their Medicare patients an affordable option for this patented, revolutionary treatment." 
The official information about code X170T is currently available on the AMA CPT website and will be published in the 2024 codebook. SoftWave is currently sponsoring a national clinical trial #NCT05806203 for Dyspareunia for women's sexual health and will seek a comparable code when the study is complete in 2024.