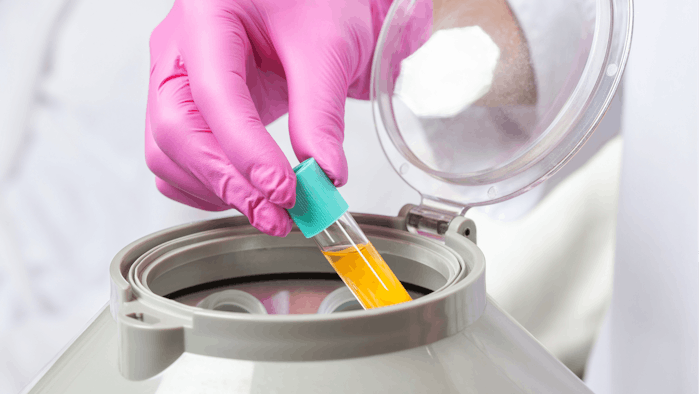 Lipofilling with adipose-derived stromal cells (ASCs) has become popular as a treatment to improve aging-related skin characteristics, including wrinkles, pigmentation spots, pores and rosacea. But do additives such as platelet-rich plasma (PRP) or stromal vascular fraction (SVF) increase its therapeutic effect?
Related: SVF Gel Offers Long-Term Improvement for Infraorbital Hollows
This is the question researchers sought to answer with a study published in the August 2021 issue of the Aesthetic Surgery Journal (August 2021).
The prospective, double-blind, placebo-controlled, randomized trial was conducted between 2016 and 2019. A total of 28 female subjects received PRP-supplemented lipofilling with either mechanically isolated SVF, which was isolated by fractionation of adipose tissue (tSVF), or saline.
Related: FDA & Autologous Medicine
The investigators assessed changes in skin elasticity and transepidermal water loss, changes in skin-aging-related features (i.e., superficial spots, wrinkles, skin texture, pores, vascularity and pigmentation), as well as patient satisfaction (FACE-Q), recovery and number of complications up to one-year postprocedure.
Related: Ultrasound Improves Safety of Lipofilling
The addition of tSVF did not improve skin elasticity, transepidermal water loss or skin-aging-related features. No improvement in patient satisfaction with overall facial appearance or facial skin quality was seen when tSVF was added to PRP-supplemented lipofilling.
The authors concluded that, while tSVF with lipofilling is a safe procedure, it does not improve facial skin quality in comparison to PRP-supplemented lipofilling.