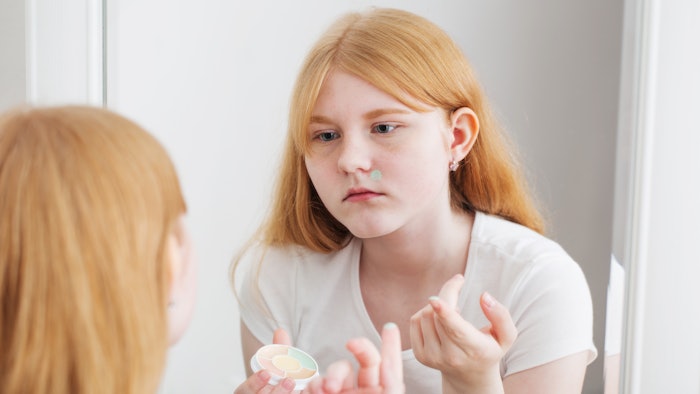 The Safety and Efficacy of Trifarotene 0.005% Cream on Acne
Trifarotene, a retinoid sold under the brand name Aklief, is an effective acne treatment in teenage clients with moderate acne on the face and trunk (back or chest), according to a June 2022 study published in the Journal of Drugs in Dermatology by Lawrence F. Eichenfield M.D., et. al.
The study indicated that there are limited epidemiological studies of truncal acne that are specific to adolescents, despite around 50% of patients with acne on their face also having lesions on their trunk.
Related: Galderma Presents New Data at 2022 EADV Congress
Researchers analyzed the efficacy, safety and tolerability of trifarotene 0.005% cream as an acne treatment via two large-scale phase three pivotal trials of subjects aged 12 to 17 with moderate acne.
Trifarotene Shown to be Effective
The trials showed trifarotene to be effective and well tolerated on both the face and trunk (back or chest). There was a low and acceptable rate of adverse events and tolerability was favorable.
The study concluded that once-daily application of trifarotene monotherapy is an effective, safe and tolerable acne treatment, and the low concentration of trifarotene used makes it well suited for use on large skin areas affected with acne.