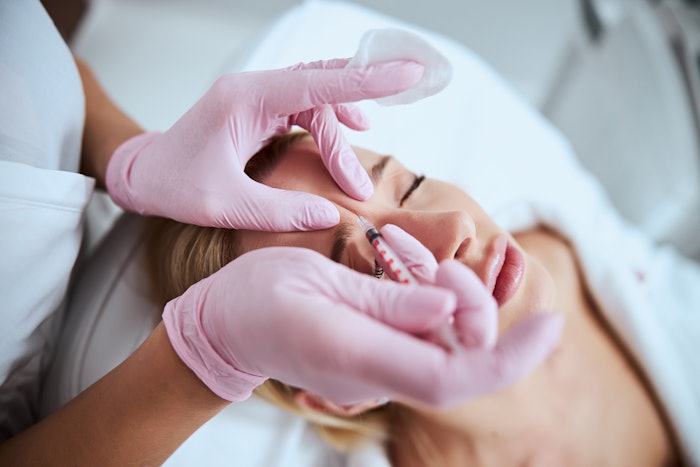 Pipeline Medical Now Offering Jeuveau 
Pipeline Medical announced the addition of Jeuveau (prabotulinumtoxinA-xvfs) by Evolus, Inc. 
Launched in 2019, Jeuveau is a botulinum toxic type A, a prescription medicine that is injected into muscles and used in adults for a short period of time (temporary) to improve moderate to severe frown lines between the eyebrows (glabellar lines). 
"Pipeline Medical was founded by aesthetic practitioners, as such, we are always looking to provide our customers with the best products in the market," said Zachary Ducharme, CEO of Pipeline Medical. "Today we are thrilled to offer Jeuveau to our customers."
Related: Evolus Completes Patient Enrollment for Extra-Strength Glabellar Line Study
Streamlined Purchasing Experience
Pipeline Medical aggregates medical supplies and pharmaceuticals from various manufacturers, suppliers and distributors, providing customers with streamlined purchasing experience. The company caters to many highly influential plastic surgeons, medical spas, dermatologists and aesthetic practices around the country.
"At Evolus, our goal is to help providers reach the next generation of consumers with a precise product and a unique business model," said Kurt Knab, SVP of Sales at Evolus. "We look forward to partnering with Pipeline Medical to increase access to Jeuveau and expand adoption among a large and impactful group of providers."
Along with the product benefits, Pipeline Medical will offer its customers Evolus' co-branded marketing model. The co-branded marketing model offers customers a wide range of advertising options, including digital ads, billboards, and more recently, streaming television advertisements, with a direct call to action to book appointments using a smartphone and QR code.