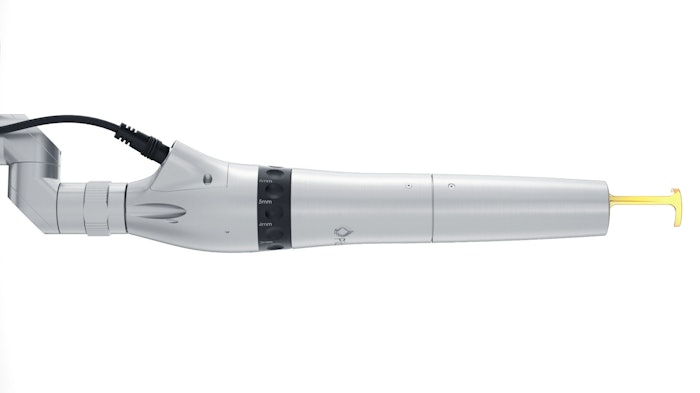 Photo courtesy of Candela Corporation
Candela Corporation announced that the PicoWay laser system has received FDA clearance and Health Canada licensing for expanded indications, including the condition of melasma. 
In addition to its earlier indications for wrinkles, benign pigmented lesions, tattoo removal, and acne scars, the new clearance and license expand the platform's capabilities to include the treatment of melasma, lentigines, café au lait macules (CALMs), and Nevus of Ota.1-2.
The PicoWay laser platform has the broadest range of FDA cleared indications of any picosecond laser. The platform has four true picosend wavelengths (532, 730, 785 and 1064 nm) and offers treatment versatility with multiple available applicators and beam delivery technologies (full beam, microbeam and "Fusion" beam).
Related: An Evidence-Based Approach to Melasma Treatment
"Addressing melasma with the PicoWay laser gives patients an important treatment modality to manage this difficult and often psychologically upsetting condition. Patients now have a treatment that specifically targets their pigmentary changes and can be used alongside other treatments like topicals to better manage this complex skin disorder," said double board-certified dermatologist, Douglas Wu, MD, PhD of Cosmetic Laser Dermatology in San Diego and Rejuvenation Dermatology in Canada. 
The ultra-short pulse of the PicoWay laser delivers photoacoustic, rather than photothermal energy, reaching targets like pigment under the top layer of the skin, while minimizing the risk of overheating the outer layer of the skin. The consistent photoacoustic treatment modality of the device allows for minimal post-treatment downtime for procedures like skin rejuvenation, tattoo removal and pigmentation treatments. 
PicoWay is the ideal choice of darker skin types who often experience pigmentary conditions. Slower, longer-pulsed lasers, or those that do not consistently deliver advertised energy levels or pulse durations, place this demographic at higher risk of hypo- or hyperpigmentation that can result from excess heat delivery.