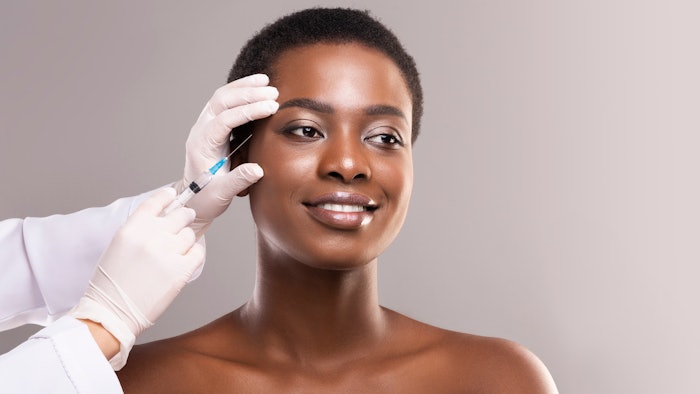 The International Society of Aesthetic Plastic Surgery (ISAPS) has released the results of its annual Global Survey on Aesthetic/Cosmetic Procedures, showing an 11.2% overall increase in procedures performed by plastic surgeons in 2022 with more than 14.9 million surgical and 18.8 million non-surgical procedures performed worldwide. The report shows a continuing rise in aesthetic surgery with a 41.3% increase over the last four years.
Related: Top Aesthetic Surgery Procedures Projected for Continued Growth Worldwide
Both surgical and non-surgical procedures showed increases since the last survey (16.7% and 7.2% respectively) with a significant increase of 57.8% in non-surgical procedures in the last four years, per the report.
Liposuction was the most common surgical procedure in 2022, with more than 2.3 million procedures and a 21.1% increase. The top five surgical procedures were liposuction, breast augmentation, eyelid surgery, abdominoplasty and breast lift, which replaced rhinoplasty among the top five.
The most popular non-surgical procedures were botulinum toxin, hyaluronic acid, hair removal, chemical peel and non-surgical fat reduction. Chemical peel replaced non-surgical skin tightening in the top five.
Breast augmentation was the most common surgical procedure for women, with 2.2 million procedures, an increase of 29% compared to 2021. All breast procedures showed notable growth from the previous year, with more than 4.4 million procedures performed, an increase of 25%, per the report. Buttock augmentation experienced the largest increase in surgical procedures, with 820,762 procedures performed, an increase of 56.8% compared to 2021.
Overall, body and extremities procedures increased by 25.3%, with face and head procedures remaining the most popular. Eyelid surgery was replaced by liposuction as the most popular surgical procedure among men.