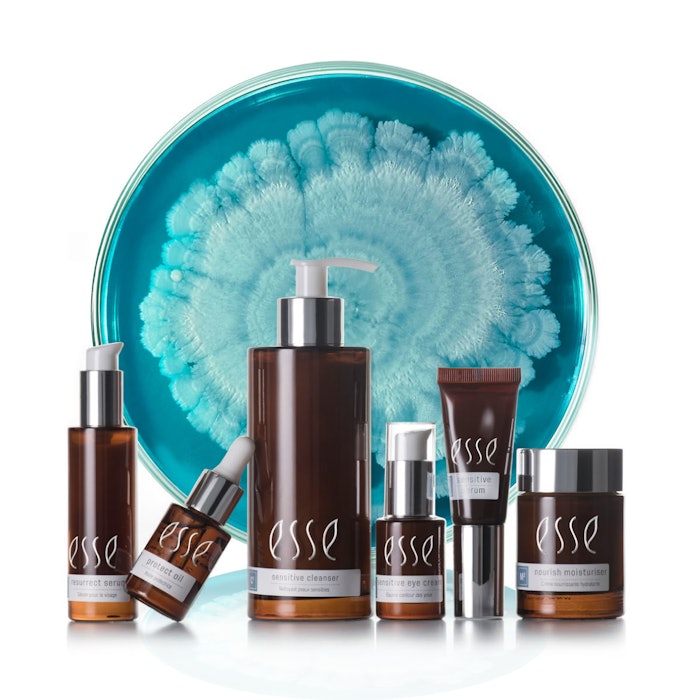 Photo Courtesy of Esse Skincare
Esse Skincare has announced that it is expanding the brand into the U.S. market. The majority of the company's sales currently are in Scandinavia and Northern Europe, making the U.S. market a logical next step, according to Esse founder Trevor Steyn. 
Related: Multi-site Destinations & Combinable Services Drive the US Skin Care Market
Esse Skincare was founded by Steyn, a research chemist, in 2002 and has sales in more than 40 countries worldwide. Known for launching the world's first live probiotic serum in 2015, Esse has continued to build on its offering in the medical aesthetic channel. The company uses biotechnology to mimic evolutionary forces in the skin microbiome. Within the U.S., esthetician partners will be trained to perform the signature Esse treatments.
Esse has an extensive professional range for in-treatment use and a home-use product lineup that caters to a diverse range of skin needs. The brand's range of certified organic, vegan, and cruelty-free products is certified organic by Ecocert, accredited by PeTA and the Vegan Society, and is plastic and carbon-neutral.
Steyn said, "The skin care industry seems obsessed with the appearance of skin and has a myriad of quick fixes to try to 'get the glow.' We are interested in optimizing underlying skin health and that needs a robust, diverse microbiome. The process certainly requires more attention to detail, but we see this as the only way to improve aging outcomes in the long term."