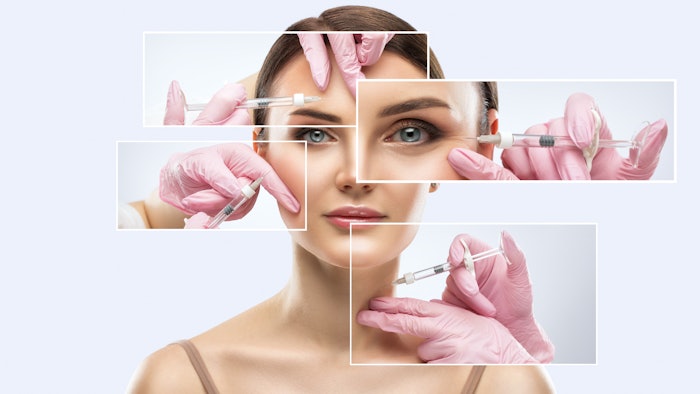 You may remember our discussion of the growing prejuvenation trend among younger demographics in our article last December covering four major trends that will shape the future of medical aesthetics. Covid drove home the importance of maintaining physical and mental health, with virtual communication forcing us to get a good look at the toll stress and unhealthy lifestyle habits can take on our appearance. Younger demographics, in particular, took this lesson to heart, resulting in a major shift toward a younger patient base in the medical aesthetics industry. 
Growing Prejuvenation Trend
Prejuvenation treatments among the younger generations is seeing a major increase in popularity. Younger demographics are taking action to prevent loss of laxity in the skin before signs of aging are even visible, with a marked focus on the importance of experiencing life rather than material possessions. The growing interest in preventative treatments is part of a larger emphasis among young men and women to prioritize mental and physical wellbeing, with aesthetic treatments becoming normalized as part of a healthy self-care regimen. Taking care of our skin and appearance is another part of maintaining our overall health, with cosmetic treatments acting as an important part of that. 
The 2022 AAFPRS annual member survey published earlier this year reported that "Pre-juvenation" and little-to-no downtime is still top of mind for Gen-Z and Millennial age groups. A significant 78% of AAFPRS members believe there will be a greater emphasis on earlier maintenance and age prevention starting in the 20s and 30s to forestall bigger procedures and surgeries for later down the road.
Maintaining a Youthful Appearance Through Prevention 
This is also connected to the increasing desire for more natural-looking results, as preventative treatments focus on taking care of one's appearance and skin so as to keep skin healthy and looks youthful before signs of aging develop. When it comes to maintaining an already youthful appearance, more natural-looking results are preferable, with younger patients interested in keeping their skin and bodies healthy with aesthetic treatments, but wanting to enhance and maintain their individual beauty. 
In our recent survey which asked, Are you interested in learning more about prejuvenation treatments? 87% of readers said yes and 13% said no. 
In light of the continued increasing popularity of prejuvenation and preventative treatments among younger demographics, it is important for practitioners to make sure they're staying at the top of their prejuvenation treatment game. Here are 14 informative MedEsthetics articles to help you do just that. 
Check back every Tuesday for a new one-click survey.
We'll reveal the answers in next week's MedEsthetics newsletter.