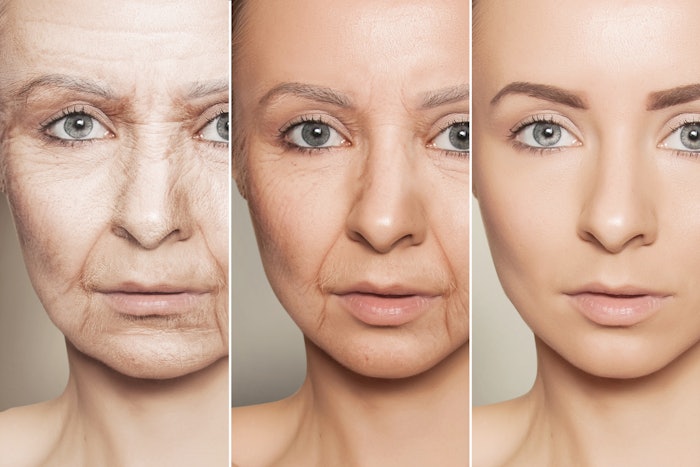 Epigenetic Reprogramming of Aging
Cell rejuvenation company, Turn Biotechnologies, released preliminary data that proves its therapies rejuvenate stem cells more effectively and safely compared to existing treatments. The brand is currently developing mRNA medicines to cure untreatable, age-related conditions. 
The company's ERA (Epigenetic Reprogramming of Aging) treatment, precisely transported using Turn Bio's eTurna lipid-based delivery platform, reversed the hallmarks of aging in human skin, something never previously achieved. The treatment also increased fibroblasts and collagen VII to restore the production of collagen and elastin, and reduced inflammation markers, oxidative stress, senescence and MMPs, proteins responsible for skin degradation, versus those not treated. 
Related: Epigenetic Aging Was the Hot Topic at the Academy of Anti-Aging Medicine's 30th Annual Longevity Fest
The Future of Regenerative Medicine
Preclinical data was presented at multiple global conferences in the last year including the Global Aesthetics Conference in Miami, the Cosmetic Surgery Forum in Nashville, Beauty Through Science in New York City and The Longevity Summit in San Francisco. 
"The data suggest we may be close to redefining the care dermatologists can provide their patients," said Jill Waibel, a board-certified dermatologist and regenerative medicine researcher who presented findings at the Global Aesthetics Conference. "The potential to improve the quality of patients' skin – its elasticity and its ability to heal – could change the future of regenerative medicine."
Turn Biotechnologies executives have committed to releasing additional data during a January 2023 webinar.