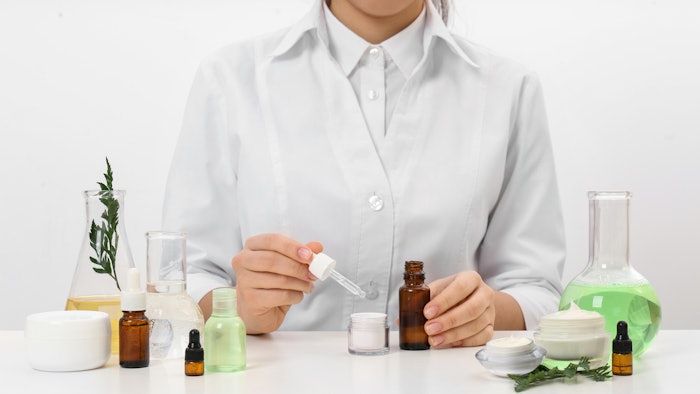 Crown Aesthetics announced its study in the Journal of Cosmetic Dermatology showcasing the efficacy of its patented Xycrobe technology, formulated to address the skin biome.
Xycrobe technology targets specific skin conditions using an isolated, living strain of skin-relevant bacteria known as Cutibacterium acnes subspecies defendens (C. acnes defendens). This sub-species of the skin-specific bacterial species, accounts on average for 89% of the bacteria in the sebaceous skin follicles, to improve the health and appearance of the skin by curating and supporting the right strain within the existing microbiome. 
The results of the recently published study demonstrate that the BIOJUVE regimen, which incorporates the Xycrobe strain as well as its ferment, supports a healthy skin environment, promotes increased skin hydration, decreases redness, regulates sebum production and reduces the appearance of signs of aging such as fine lines and photodamage.
Related: How BIOJUVE's Living Microbe Technology Treats Aging Skin
"The research we present in this paper debunks numerous myths that have perpetuated for the last half century or so about what constitutes a healthy skin microbiome, what role C. acnes strains play in skin health, and the ability to formulate progressive topicals with live microbes that might contribute to a healthier skin biome overall," says Dr. Thomas M. Hitchcock, PhD, Chief Science Officer for Crown Laboratories Inc. "We aim to continue to invest in exploring the relationship between the microbes that live on and in the skin, and how this new philosophy of formulating topicals to holistically consider the skin biome may change how we care for the skin."
Subjects in this eight-week study used a five or seven point Likert-scale (agree/neither/disagree) over a two month evaluation period. Agreement responses at the 90th percentile or higher included (improved) skin texture, tone, healthy, natural appearance, felt conditioned, radiant and vibrant.