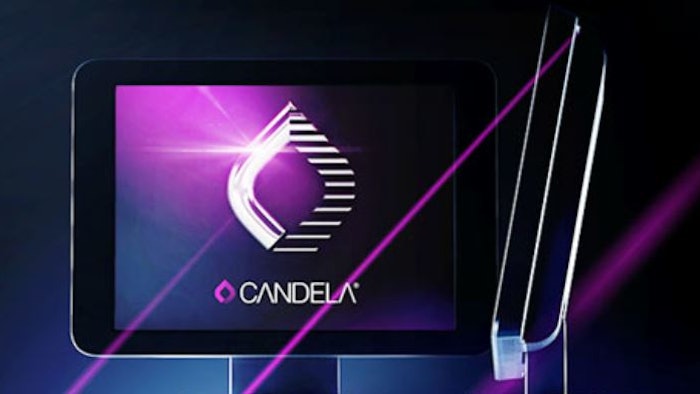 Photo courtesy of Candela
Candela announced the launch of the Profound Matrix system, which is designed to correct, maintain and restore skin at various stages in the aging journey. 
The multi-application system features Candela's the Sublime, Sublative RF and Matrix Pro applicators. The Sublime and Sublative RF applicators deliver bipolar RF treatments that improve the appearance of fine lines and wrinkles, while the Matrix Pro applicator is designed to regenerate skin and build new collagen, while also smoothing overall skin texture. 
Related: Aerolase Lasers & Energy-based Devices Provide Confidence for Patients
The Matrix Pro applicator uses an array of the thinnest microneedles on the market that deliver short-pulse RF energy to the skin, and is designed to improve patient comfort, minimize downtime and maximize results.
With its Depth Intelligence technology complete with real-time impedance monitoring, the Matrix Pro applicator can deliver up to three distinct user-controlled depth and energy settings in a single insertion, allowing for customized and consistent treatment outcomes. 
"The Profound Matrix system and its Matrix Pro applicator take radiofrequency to a whole new level," states Gilly Munavalli, MD, MHS, FACMS. "The versatility of the Profound Matrix system, with its user-controlled depth and energy settings, allows the user to easily tailor treatment depths and the number of passes to accommodate each patient's anatomy and comfort level. Using only topical numbing, my patients have been extremely happy with their results and report low pain scores with minimal downtime."