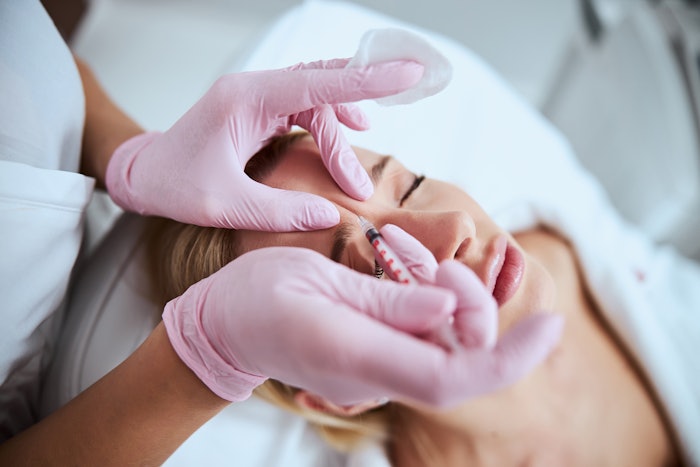 LETYBO Receives TGA Approval for Treatment of Glabellar Lines 
Croma Australia Pty. Ltd., a subsidiary of Hugel America (Hugel Aesthetics) received Therapeutic Goods Administration (TGA) approval for LETYBO (letibotulinumtoxinA) to treat moderate-to-severe glabellar (frown) lines in adults. 
Related: Popularity of PRP Treatments to Play a Major Role in Driving Global Medical Aesthetics Market Growth
"Australia is in a unique position. We are a very small country by population, yet we are one of the top countries in adopting non-surgical rejuvenation therapy," said Steven Liew,  M.B.B.S., FRACS, plastic surgeon and medical director of Shape Clinic in NSW. "The addition of LETYBO, which TGA has recently approved, will significantly contribute to the aesthetic market. To me, it's all about choice. It's all about having another quality, anti-wrinkle injection to choose from; so that, as practitioners, we can provide the best outcome for our patients by assisting them to choose the best treatment for their needs."
LETYBO has been a top choice for six consecutive years in South Korea, one of the world's most dynamic aesthetic markets, and is now available in 44 countries. 
"We are thrilled with the TGA's approval of LETYBO. This is a major milestone for Croma Australia as we focus on becoming a top aesthetics brand in Australia," stated James Hartman, president of Hugel Aesthetics. "We are excited to deliver quality aesthetic solutions that are accessible and attainable, and we look forward to contributing to the expansion of the Australian medical aesthetics market."