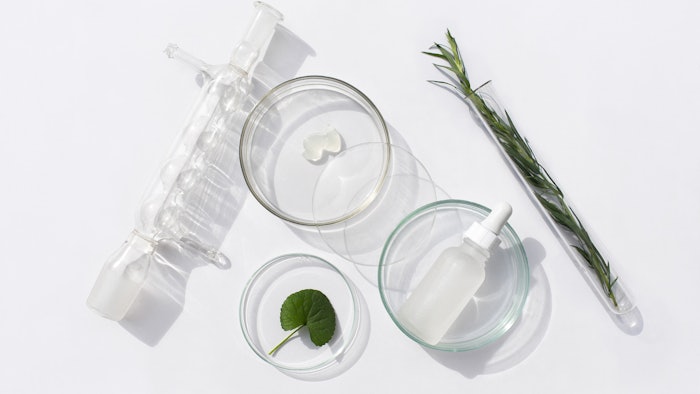 Face & Body with Medesthetics Virtual is taking place on May 23-26, 2021, offering a varety of advanced education and product knowledge sessions for medical aesthetic and skin care specialists. These sessions will include live Q&A on the day of the event, and they will also be available to watch on demand for 90 days after the conference has ended. Upgrade your skin care knowledge and discover new treatments and retail opportunities in the process. 
Stepping out of the Shadows: Evidence-Based Approach to Diagnosis and Management of Melasma with Mona Sadeghpour, MD, May 25, 2021 from 11:00 am - 12:00 pm
Melasma remains difficult to treat. A variety of treatment modalities have been proposed for treatment, but treatment algorithms are not standardized, and are commonly associated with disease relapse or complications. This session will cover how to recognize the clinical features that distinguish melasma from other facial pigmentary disorders,  develop an evidence-based treatment algorithm for management of melasma and understand and utilize the latest therapeutic break-throughs in treatment of melasma including both medical and laser therapy. 
Dr. Sadeghpour is a Board-Certified Dermatologist and Co-Founder of SkinMed Institute in Lone Tree, Colorado. She graduated summa cum laude from the University of Texas at Dallas Collegium V Honors Program, and received her medical degree from Yale University School of Medicine. Following her residency at University of Pittsburgh Medical Center, where she served as chief resident, Dr. Sadeghpour completed the American Society of Dermatologic Surgery (ASDS) accredited fellowship in laser and cosmetic surgery at the renowned SkinCare Physicians in Boston, Massachusetts. She most recently served as the Director of the Center for Skin, Laser, and Cosmetic Surgery at University of Colorado where she led and created an innovative educational curriculum to train physicians-in-training in laser and cosmetic dermatology.
Acne Treatment Stumbling Blocks: The Top Esthetician Questions with Mark Lees, May 23, 2021 from 3:15 - 4:15 pm
Join acne product developer, long-time master skin therapist and author Mark Lees, Ph.D., as he presents answers to the top acne treatment questions he gets from estheticians all over the world. In this special presentation, Dr. Lees will share frequent oversights in acne treatment that can make or break clearance success. See actual case studies and learn the important factors to constantly keep in mind when treating acne and problem skin. Dr. Lees will be discussing: the four major factors in acne you must constantly remember when treating acne, the acne flare triggers: comedogenic ingredients, inflammation, food triggers etc. and how to coordinate esthetic treatment with medical treatment of acne. 
Mark Lees, Ph.D., M.S. is an award-winning speaker, clinical skin therapist and product developer of Mark Lees Skin Care products, specializing in acne, sensitive, and aging skin, and author of Skin Care: Beyond the Basics, the Skin Care Answer Book, and Clearing Concepts: A Guide to Acne Treatment.
Related: Want Some Exclusive Product Deals?
FarmHouse Fresh: Let's Reboot! Illumination Fruit Facial Glow Demo with Brittany Mason, May 24, 2021 from 10:00 - 10:25 am
FarmHouse Fresh is a leader in Farm to Table spa treatments, growing organic extracts and crafting award-winning skin care from their hilltop ranch in McKinney, Texas. Join Brittany Mason as she dives deeper into FarmHouse Fresh's facial collection and demonstrates one of the newest products, Illumination Fruit - Brightening Fruit Acid Peel Mask, while also learning about our exclusive Partner Spa Perks and revealing a site-wide Spending Pass that you can use at FarmHouseFreshGoods.com.
Brittany Mason is a Regional Trainer and Educator for FarmHouse Fresh.  She also hosts Live Shows on social media for the brand. Brittany has been a Licensed Esthetician and Certified Laser Technician for 6 years. A solo spa operator herself, Brittany's extensive training and continued education in all facets of the industry keep her well informed on the latest trends. She loves the science behind ingredients and their benefits to the skin, while she also enjoys sharing her knowledge and learning from others in the industry.
Institut DERMed Clinical Skincare: The No. 1 Chemical Peel For Skin Transformation with Lyn Ross, L.M.E, May 26, 2021 from 10:00 - 10:25 am
Help your client's skin make a radical comeback with the easiest most effective TCA Peel on the market today. Join Lyn Ross L.M.E., Founder of Institut' DERMed Clinical Skincare as she demonstrates the new TCA+ Cream Peel, formulated with Trichloroacetic Acid, Mandelic Acid and Niacinamide for superior exfoliation to reduce the appearance of stubborn lines, wrinkles, dark spots and acne scarring for the face and body.
Lyn Ross, L.M.E., is founder and CEO of Institut' DERMed Clinical Skincare, Med Spa and College of Advanced Aesthetics. A licensed Master Esthetician Lyn has over 40 years' experience in the field of Aesthetics. Through-out her career Lyn continues to be instrumental in influencing the medspa industry with her clinical skincare product line, her digital and hands-on advanced aesthetic skills training and her successful spa business coaching experience.
Viktoria De'Ann BioActiv Peptides: Mastering Top 3 Skin Treatments with Mark Viktora, May 24, 2021 from 10:30 - 10:55 am
Boost treatment results by mastering the link between peptides and the skin's natural regeneration capabilities. This class will teach you how to master the science and techniques to advance treatment results utilizing peptides and modalities. Learn from Viktoria DÉAnn's president, Mark Viktora, how peptides, professional treatments, and home care provide life-changing skin transformations.
Mark Viktora holds degrees in biochemistry and biology. Mark's naturally innovative nature extended to his work as a biochemist when he began researching pharmaceutical peptides in 2005 with his father's company. At that time, his work focused on growth hormone therapy, potential treatments for autism, and peptides that target cancer. During this time, Mark discovered many new peptides, some of which involved pharmaceutical molecules with compelling therapeutic benefits for the skin. Mark conducted further research on those proprietary pharmaceutical therapies. Confirming their therapeutic benefits and results, Mark decided to use this innovative technology in Viktoria DÉAnn Cosmeceuticals. His initial discoveries revealed numerous unique actives that support the health, repair, and rejuvenation of skin cells. From those compounds, Mark developed powerful formulations that penetrate deep into the skin in a safe, effective manner.
Related: The Carboxylic Solution: A New Frontier in Chemical Peels
PCA SKIN: 5 "Must-Have" Correctives That Work Better Together with Dawn Ahearn, May 26, 2021 from 12:30 - 12:55 pm
Some things just work better together, and in this immersive webcast we'll explore PCA SKIN's five "must-have" correctives for optimal patient results. Featuring the award-winning Hyaluronic Acid Boosting Serum, and their powerful antioxidant and retinol treatments, PCA SKIN experts will discuss the science behind these advanced formulas and share clinical data to help support your sales efforts and patient adoption. As an added bonus, you'll get a sneak peek of PCA SKIN's newest anti-aging corrective launching this June.
Dawn joined PCA SKIN as a Business Development Consultant in 2009, where her desire to become involved in all aspects of our customers' practices led her to become a Certification Specialist and eventually advancing into an educator position in 2012. Prior to joining PCA SKIN, she worked for a plastic surgeon for two years and eventually started her own private practice. As she was researching different skin care lines, she was most impressed with PCA SKIN's vision, treatment philosophy and support. Dawn is passionate about sharing her experience with all of her students, and is able to customize her classes to fit the individual needs of each and every practice and their patients.
Corium Corrective 360: Transform Skin to A New Degree of Health with Corium Corrective 360° with Terri McConnell on May 24, 2021 from 1:30 - 2:20 pm
Find out why Corium Corrective 360° is the absolute gold standard for corrective skin care in the aesthetics industry! In this 50 minute video, we will cover: the Corium Corrective 360° story, product overviews with before and after photos of real results, a demonstration of our star treatment, the Opti Resurfacing Complex and a demonstration of our cleansers. 
Terri McConnell is an aesthetics educator and mentor. She has spent her entire career focused on corrective skin care, while also helping other aestheticians who wish to do the same. Seeing the need for better education, skin care that actually works and treatments that make a real difference, Terri launched Corium Corrective 360°. Terri's sights are firmly set on bringing honesty and integrity to the aesthetic industry, as well as setting the gold standard for education.
Oncology Spa Solutions: Restorative Skincare with Becky Kuehn, May 26, 2021 from 3:30 - 3:55 pm
We know how health, stress, diet, anxiety and self-care (or lack of) play a role in the way our skin looks and functions.  Now let's add in a year of quarantine, masks, Netflix binging and snacking and it's no wonder our clients are in great need of our expertise and touch. Let's discover how we can easily help our clients restore the natural health and beauty of their skin. We'll talk ingredients, services, tools, self-care and end with a facial demo.
Becky Kuehn is the inspirational founder of Oncology Spa Solutions, the author of Life-Changing Esthetics, founder and current president of SPOT ON (Spa Professionals Oncology Trained).  Her mission is to educate spa, salon and medical professionals in remedying the devastating side effects of cancer treatments. She is the premier, leading educator and liaison for holistic and oncology trained estheticians, working in treatment centers within hospitals, or alongside the oncology team.
Bioelements Professional Skin Care: How to Be a Glow Guru with Teresa Stenzel and Debbie Jones, May 24, 2021 from 2:30 - 2:55 pm
True, enviable skin glow comes from great skin care - not shiny/sparkly makeup! Attend this advanced webcast to learn the new rules of radiance, tailored to the particular skin woes brought on by the pandemic - and learn how barrier repair, exfoliation, hydration and customization all factor into delivering the serious skin glow your clients want right now.
Teresa Stenzel has been a member of the Bioelements esthetics team since 1993. She helps develop new facial and body treatment techniques, as well as new curriculum for Bioelements, ensuring skin care professionals receive the education they need to deliver the best skin care recommendations and professional treatments. Debbie Jones is a regional education & business manager with Bioelements Professional Skin Care. In the past 13 years she has worked with school's, salons, distributors and consumers within the skin care industry, focusing on the delivery of comprehensive continuing education, providing excellent customer service, how to build their retail sales and increase customer retention.
Related: Enhance Your Skin Science Knowledge
Face Reality Skin Care: 5 Tips for Treating Fungal Acne with Alex Hernandez, May 26, 2021 from 2:30 - 2:55 pm
As skin care professionals we know that not all acne is created equal. With "fungal acne" as a trending topic in the industry, it's our job to know the difference. But how can you be sure what is fungal acne and what is not? Join Acne Expert Alex Hernandez to learn how to identify, prevent, and treat fungal acne in and out of the treatment room with our best kept secrets in ingredients and lifestyle tips.
Alex Hernandez is a licensed esthetician, clinic manager and lead educator at the Face Reality Acne Clinic in San Leandro, CA. With a passion for results driven skincare, Alex trained alongside renowned acne expert Laura Cooksey, owner and co-founder of Face Reality Skincare. Alex continues to practice and develop acne-focused treatment protocols to help estheticians and acne clients make clear skin possible!
Register for these classes and many more on the Face & Body website.